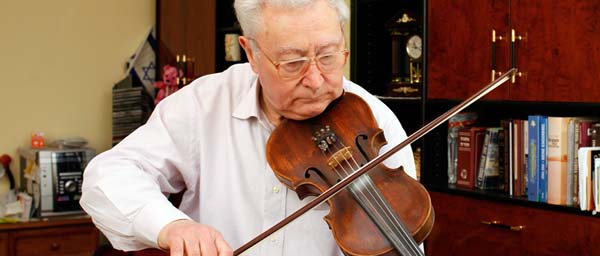 Direct compensation payments are made from the Article 2 Fund and the Hardship Fund. The Claims Conference negotiates on an ongoing basis with the German government to include additional Nazi victims in compensation programs, increase payments, and provide increased funds for social services.
Most Holocaust victims residing in Germany emigrated from the former Soviet Union between ages 60 and 90, thus having no opportunity to work and subsequently having no possibility of drawing an old-age pension from the German government. The social welfare assistance they receive is not enough to pay for expensive medications or treatments that are not covered by their health plans such as eyeglasses or hearing aids. A special problem is dental care, which is not paid by state medical programs. Very often, elderly Nazi victims also do not have sufficient funds to pay for utilities.
Zentralwohlfahrtsstelle der Juden in Deutschland e.V. (ZWST) serves as the central social service umbrella organization for all of the Jewish communities of Germany. In addition to these services, ZWST provides staff training for professionals working with Nazi victims and support for senior centers and senior clubs.
Claims Conference grants support a wide array of services for more than 2,000 Nazi victims in 26 communities throughout Germany. Rising costs for medicine and medical supplies have made essential the financial assistance for medical items not covered by state medical insurance, such as dental treatments and medications. Additional homecare hours and meals are received by survivors in need. Case management and counseling are provided for survivors residing in Wiesbaden, Offenbach, Frankfurt, Dresden, Berlin, Duesseldorf, and Koeln. An emergency assistance program is also in place, serving more than 1,200 Nazi victims in 22 communities.
In addition to these services, ZWST operates "Treffpunkts," meeting places and social care centers for survivors. Treffpunkts operate several days each week and provide homecare, meals, socialization, case management, transportation, and home visits to approximately 350 Nazi victims on a monthly basis. The Frankfurt Treffpunkt opened in 2004 and was followed by the establishment of centers in Hannover in 2007 and Dresden, Recklinghausen, Berlin, and Brandenburg in 2010. These Treffpunkts currently receive Claims Conference funding.
The Claims Conference also supports a Café Europa program of Child Survivors Deutschland, based in Langen.