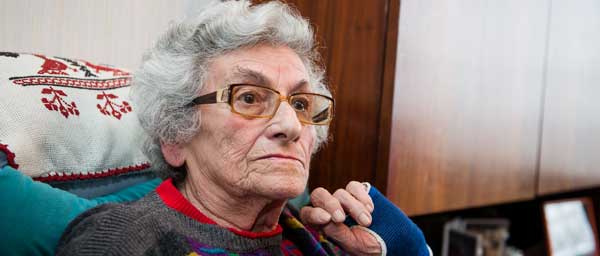 Activity
Direct compensation payments are made from the Article 2 Fund and the Hardship Fund. The Claims Conference negotiates on an ongoing basis with the German government to include additional Nazi victims in compensation programs, increase payments, and provide increased funds for social services.
Service Social Juif is the central Jewish welfare agency in Brussels, serving nearly 500 Nazi victims. Chore/housekeeper services are a key element of Service Social Juif's programs, as more survivors require such assistance each year. Transportation services allow survivors to attend medical appointments and participate in the activities of the "Club Amitie" and other opportunities for socialization. A pool of Jewish family physicians provides a rapid response to the medical needs of homebound Nazi victims. Psychological follow-up is completed after medical visits, and social workers also bring in psychologists and psychiatrists who specialize in care for the elderly when such services are needed. Claims Conference funds also help provide case management, meal delivery, medical equipment, medications, minor home modifications, and emergency assistance.
The Royal Society for Jewish Welfare ("Centrale") in Antwerp is the central Jewish welfare agency serving the Flemish part of Belgium. The agency specializes in care for the elderly by providing kosher meal delivery to homes and hospitals, case management, and homecare, operating an old-age home, and running a Medical Psychological Center that focuses on working with Nazi victims. The Claims Conference supports the Social Center, staffed by four social assistants and two administrative employees who coordinate case management services and housekeeping, personal care, and kosher meal distribution for Nazi victims. The social assistants visit Nazi victims in their homes or in the hospital, helping them resolve any major problems they may be facing. Claims Conference funds also help provide home visits from registered nurses for those Nazi victims who cannot take care of their own personal or medical needs, thereby enabling these individuals to remain in their own homes for as long as possible instead of moving into nursing homes. Centrale serves approximately 500 Nazi victims.