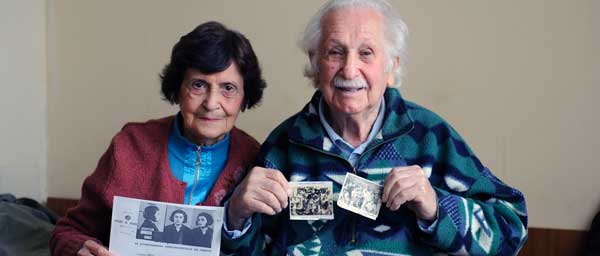 Activity
Direct compensation payments in 2012 were made from the Central and Eastern European Fund (CEEF) and from the newly established Holocaust Victim Compensation Fund (HVCF). Beginning in January 2013, CEEF payments increased to €300per month from €260 due to Claims Conference negotiations with the German government and the HVCF was merged into the Hardship Fund. The Claims Conference negotiates on an ongoing basis with the German government to include additional Nazi victims in compensation programs, increase payments, and provide increased funds for social services.
The Claims Conference supports Shalom, the representative and operational body of all 15 local Jewish community branches in Bulgaria. Shalom operates senior day centers in Sofia and the provinces that provide places where older adults living at home can enjoy social, cultural, and therapeutic activities while receiving the medical assistance they require day to day. The Shalom Nazi victim program also provides a daily nutritious hot meal for its participants at canteens in communities throughout the country. For many Nazi victims who cannot shop or cook, this is the only hot meal they eat during the week. In addition, Shalom provides hot meals to homebound Nazi victims.
As the state is currently reducing its support for medical care, Shalom reimburses Nazi victims for many necessary medications and for medical procedures. Shalom also provides essential medications and supplies for a dental care program.
Homecare is provided in all the functioning Jewish communities for clients who are both isolated and homebound. An emergency assistance program provides short-term help to vulnerable Nazi victims, which eases immediate financial burdens. Categories of assistance often include housing-related costs, emergency medical care, medical products such as wheelchairs and hearing aids, and food.
Beginning in 1998, the Claims Conference provided funding for the construction of the Jewish old-age home in Sofia, which included the purchase of equipment for the facility. In 2001, the Claims Conference also provided funding through the Spanish Government contribution to the Nazi Persecutee Relief Fund for the old-age home.